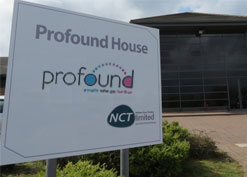 Established in 2004, Northern Care Training, (NCT) are now a proven high quality training company and an expanding employment agency. As a grade 2 Ofsted provider, we specialise in the delivery of Health and Social Care qualifications. Our training portfolio includes, short-tailored courses, diplomas and apprenticeships from entry level to level 5 in H&S Care and Management.
Like our sister company, Profound Services, NCT has adapted quickly to meet the needs of employers, learners, and the governments agenda for people into work. We now offer a range of short classroom based courses for unemployed people with a strong focus on progression pathways into work.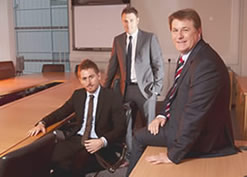 This dedicated and focused training and recruitment package is proving to be most popular within the care sector.

Qualifications

Training Courses

Routeway to Employment and Vacancies

English and Maths Skills

The company prides itself on delivering training and
assessment to a high standard.

Please feel free to have a look around our website today, or call today on 0845 058 3788 for an informal discussion about how we can help you.

Our Vision

To be the first choice provider of high quality education and training in the North East region & nationally.

Our Mission
Invest in our people
Continue to achieve high qualification and job outcomes
Understand the skills needs of employers in our focused sectors
Continuously improve our provision to meet learner, employer & government demands
Offer innovative, cost effective solutions and services
Proactively seek new product lines and position the company accordingly
Maintain sound financial performance
Our Core Values
Support mission and vision of Profound Group
Outstanding customer care - from feedback
Continuing professional development of staff
Proactive business development
Motivated and supportive to colleagues and clients
Financially sound, enabling reinvestment in the business
Promotion of Equality & Diversity, Safeguarding and Health & Safety